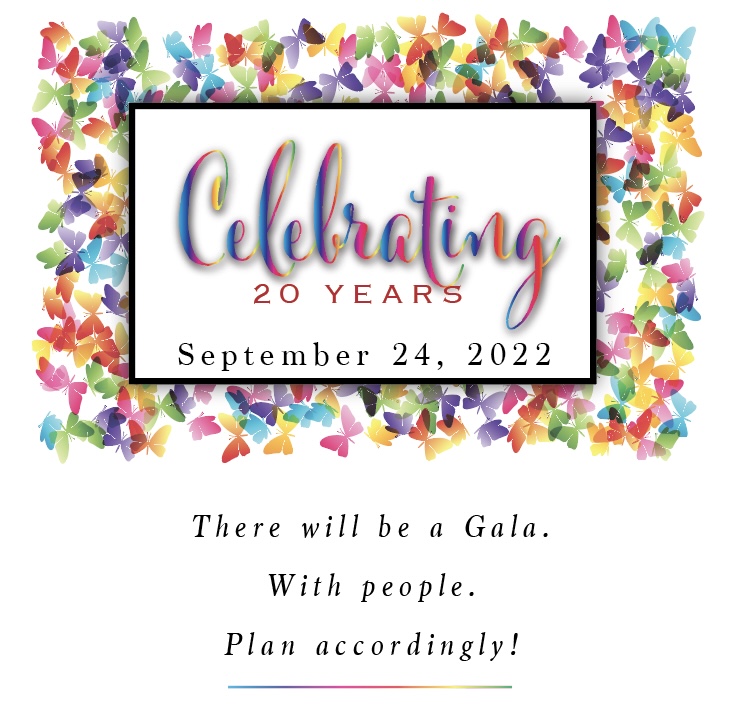 It was exactly two years and 181 days since we were last able to host an in-person Gala at the Country Club of York. What better way to reunite with our friends in 2022 than by celebrating twenty years of healing hearts at Olivia's House?
On Saturday, September 24th, we hosted our Twentieth Anniversary Olivian Gala! Guests enjoyed a decadent dinner prepared by Chef Parker, sipped on gourmet coffee from Mama Delp's Coffee Bar (an ode to our Founder Leslie), snapped candid photos in the photo booth, danced the night away with fabulous sounds from Central City Orchestra, and lest we forget, placed bids in the incredible auction!
Collectively, the 2022 Olivian Gala raised $150,000 to support grieving families in our community. Without everyone's participation—whether you were in-person or joining us from the comfort of your home—this would not have been possible. We are humbled that our community continues to recognize the value of our mission.
To the unprecedented number of sponsors, donors, volunteers, and friends who helped make this evening extraordinary, thank you! It is a true honor to have had your support for the past twenty years, and we look forward to twenty more!
Planning is already underway for our 21st Annual Olivian Gala on Saturday, September 23, 2023. Please save the date because any day spent with you is our favorite day…which means the 21st Olivian Gala will be our new favorite!!!
For more information on the 21st Annual Olivian Gala, please email our Development Director or call 717-699-1133.

Gold Sponsors
 Conewago Enterprises, Inc. 
North Metal and Chemical Co.
The Wheatley-Stambaugh Family
Yazoo Mills
Silver Sponsors
  A-Safe
The John Wolfe Family
Visiting Angels
Bronze Sponsors
BD Life Sciences
Dermatology Associates
Fredrick and Teresa Fogelman
Lee Fence and Outdoor
The Matthew Mayo Family
RBC Wealth Management – Denise Potter
Revelare Kitchens
State Farm Agent – Devon Ellis
State Farm Agent – Ryan California
State Farm Agent – Steve Horning
Your medICARE Solutions
Exclusive Sponsors
Bare Law Firm – Good to the Last Drop Sponsor
Bellomo and Associates – Printed Memories Sponsor
The Friedman Family – Silver Screen Sponsor
Gamlet Inc. – Retire for the Night Sponsor
Glatfelter Insurance Group – Technology Sponsor
Innovative Technologies in Print – Printing Sponsor 
Members 1st Federal Credit Union – Welcoming Sponsor
PeoplesBank – Decor Sponsor
Rutter's Children's Charities – Entertainment Sponsor
The Shorb Family – Tear in Your Eye Sponsor
Traditions Bank – Traditional Toast Sponsor
Utz Quality Foods – Chips and Cheers Sponsor