Olivia's House began with the concept of "Hearts Can Heal," a program designed by Founder and Bereavement Specialist Leslie Delp, M.A. Leslie, a psychologist specializing in bereavement therapy, recognized the need children and their families had during the difficult time after the death of a loved one. From just one program facilitated in a rented space in 1996, Olivia's House has grown to offer year-round programming and services under our own roof in the city of York.
On September 30, 2002, Olivia's House purchased the property located at 830 South George Street to officially become the state's first and only independent grief center for children and teens. Like many of the houses on the block, our building was over 100 years old and in need of some serious repair. Thanks to a group of dedicated volunteers, not to mention some outstanding instances of community philanthropy, renovation work on the house began, and in September 2003, all eighteen rooms inside the house and the Healing Garden were completely repaired and furnished.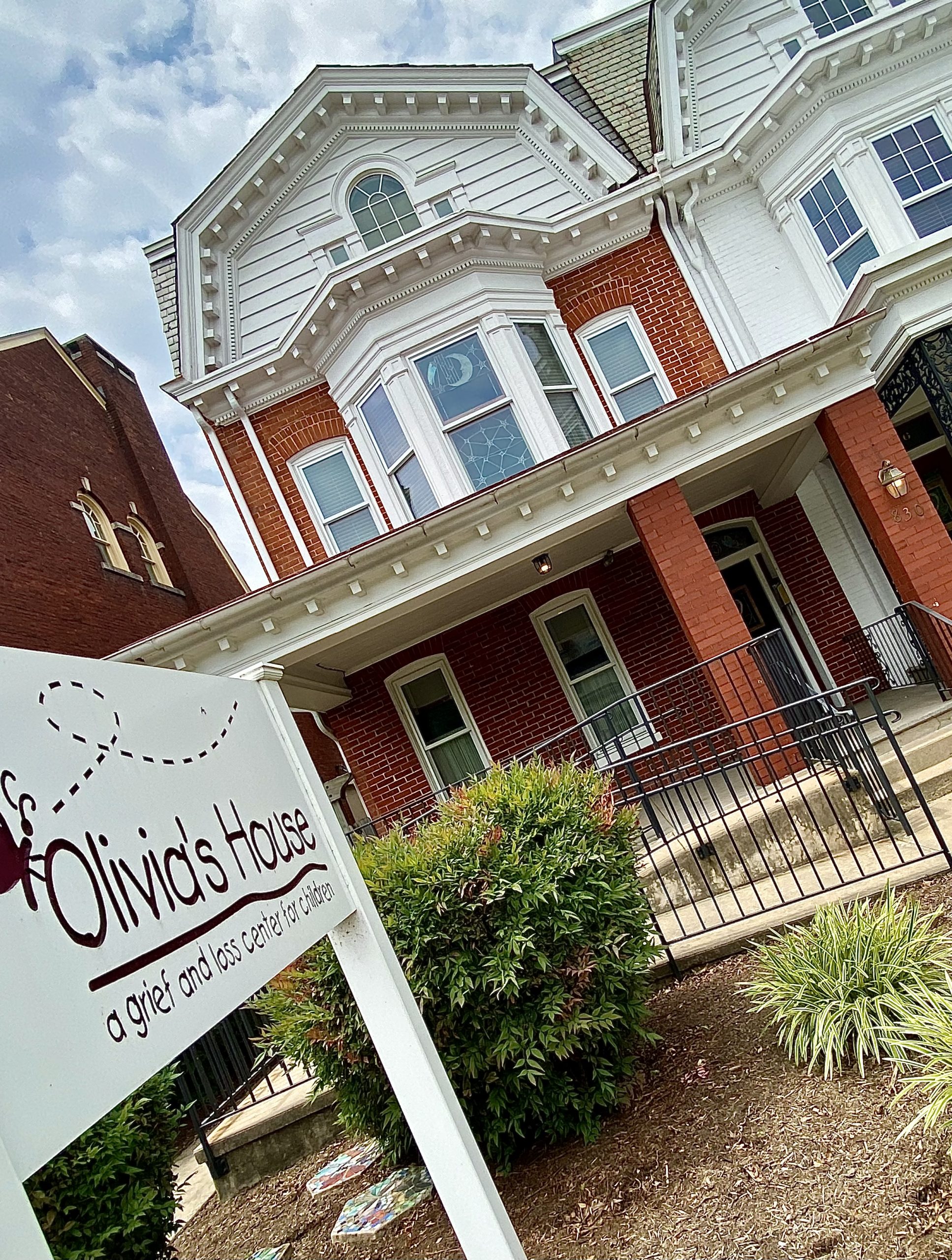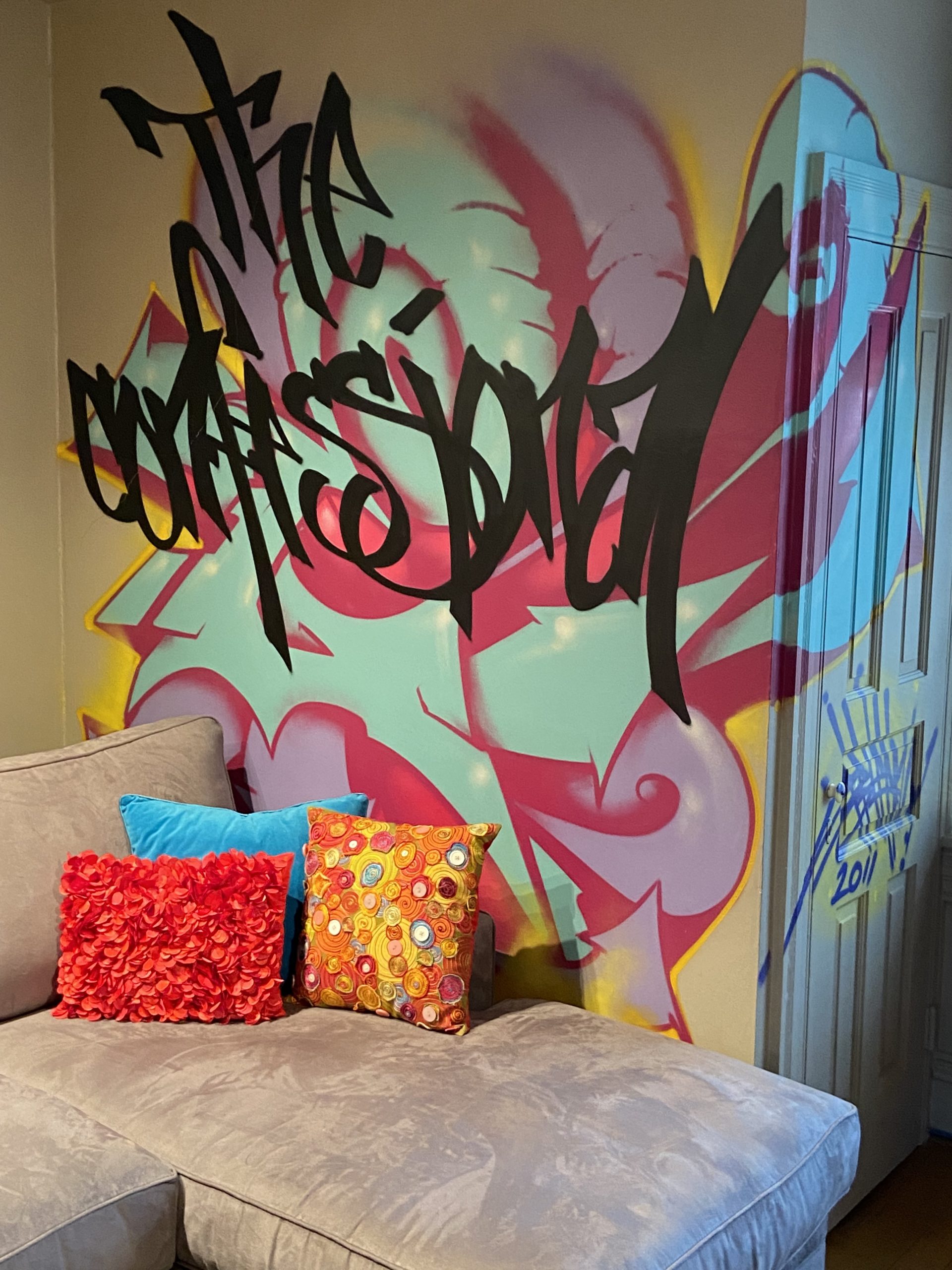 In 2007, Olivia's House was spotlighted in the thirteenth season of the award winning PBS docu-series, The Visionaries. Along with national exposure for our mission, Olivia's House was recognized as one of the premier grief centers in the nation!
Our Board of Directors met for a strategic planning session on a Saturday morning in 2008 to discuss the need for additional program space. It was clear that the children needed more space and that moving our offices from the third floor was necessary. As we left the meeting, the consensus was to pray for direction and reconvene at a later date. On Monday morning, the property adjoining Olivia's House had a "for sale" sign in the front yard, and by the following Saturday, we owned the new space!!!
Our in-house children's studio space, The Confessional, was designed in 2010 in cooperation with our longtime friend and Emmy award-winning director/producer, Tom Shortridge, and MTV Real World castmate, Ashlee Feldman. The Confessional is a fully equipped production studio available for our program families to utilize throughout their bereavement journey.
In 2011, two incredible angels visited Olivia's House and met with the staff to offer a remarkable gift that finally made our dream come true… a mortgage-free Olivia's House. When times were tough and the economy was challenging everyone, this special couple ensured that Olivia's House would remain a permanent fixture in York!
Despite our expansive success and best efforts in serving the needs of grieving children in York County, we heard from many who wished there was a center closer in proximity to serve Hanover, Adams County and northern Maryland. Services had been available to those families who could travel to the York grief center, but many families were unable to make the commute. Due to the generosity of many individuals, businesses, civic organizations and foundations (especially the J. William Warehime Foundation), we have finally been able to meet the needs of more families in the region by establishing a second facility in downtown Hanover. Purposefully planned to coincide with National Children's Grief Awareness Day, Olivia's House Hanover held its official ribbon cutting with the Chamber of Commerce and opened its doors to the Hanover and Adams County communities on November 21, 2013.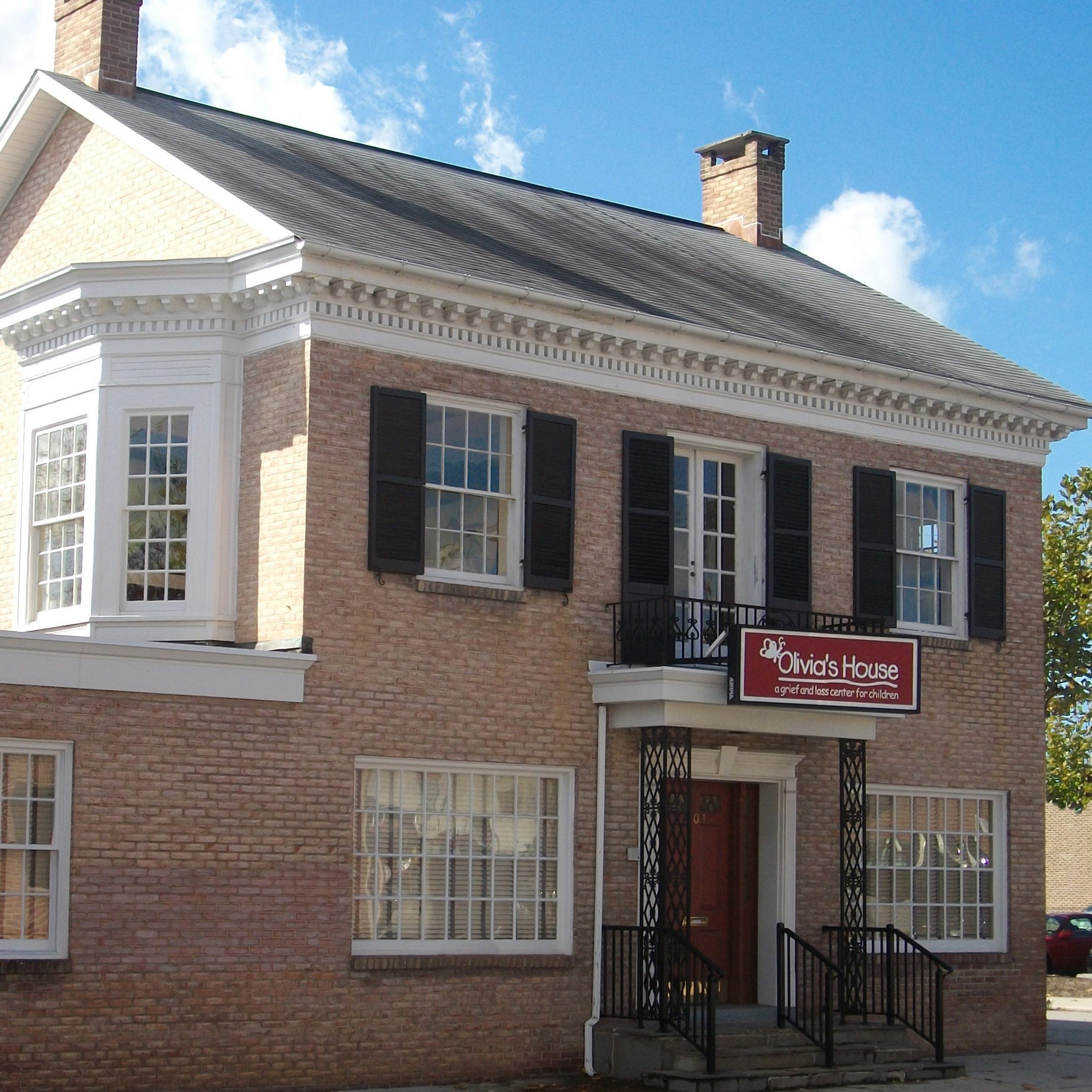 As we look towards our many tomorrows, we are humbled and ever grateful for everyone who has made this grief center such a success. Leslie had a simple philosophy when building this cherished mission. It permanently adorns the wall in our "feelings-bowling hallway," as true today as it was in 1996…BELIEVE!!!!