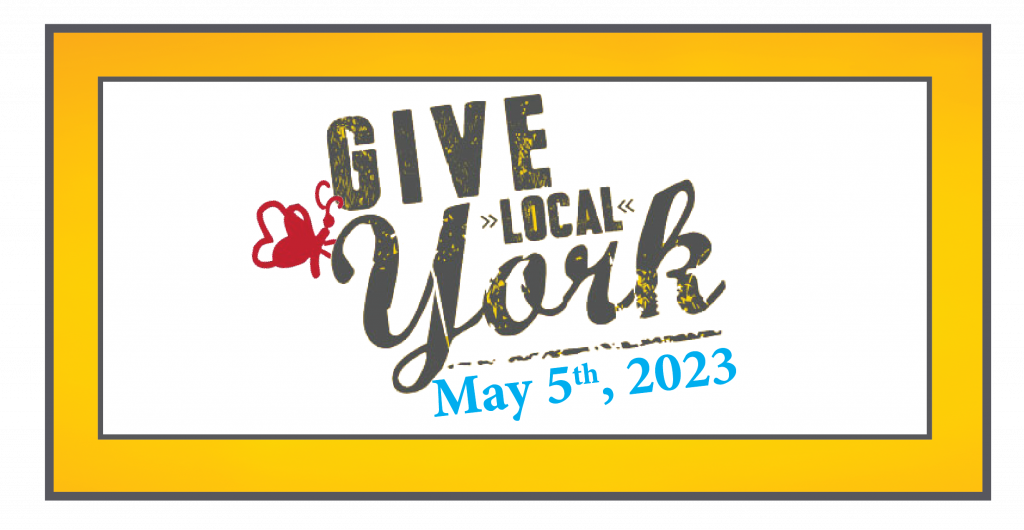 Thank you for helping us heal hearts! Give Local York 2022 was a great success, due to our generous community lending their support to our mission. With help from 215 individuals who chose to support Olivia's House during the Big Give Day, we were able to surpass our goal of raising $50,000 to support the children!!!!
Of the 292 organizations that participated, Olivia's House secured the fourteenth spot on the Leadership Board, and of that we are very proud! We are also excited to announce our Top Fundraising Champion, The Bellomo Family. The Bellomo's secured a spot on our Grand Fundraising Champion Cup that is displayed in both our York and Hanover Centers. A big thank you to our Champions of Olivia's House for their support! Each Champion more than deserved their exclusive 2022 "This Shirt Heal Hearts" T-shirt!
We are incredibly proud that after twenty years, our community continues to recognize the value of our mission! Thank you so much for supporting Olivia's House during Give Local York 2022 and we look forward to having you join us on next year on May 5th for #GiveLocalYork2023!
Do you want to GIVE LOCAL for Olivia's House? Would you like to help us to achieve our goal of remaining in the top 10 organizations receiving support? If the answer is yes, there are a few ways that can happen!  Let us help you get started. Please email our Development Director or call 717-699-1133.
Option 1: Donate on the day of Give Local York
You can simply make a donation to Olivia's House via our Give Local York website on May 5. Our Matching Sponsors will help to increase any donations Olivia's House receives at the end of the 24-hour fundraising event. In addition, a percentage of every dollar raised will be matched by the stretch pool that has been created by Give Local York. The stretch pool makes sure that your donation has strength because it is money gifted to the event from area businesses, designed to "bolster" your gift! We hope you will ask your friends and family to log on to the Give Local York website to follow your lead and donate to Olivia's House too! 
Option 2: Become an Olivia's House Champion.
If you are "social media savvy," we would love for you to consider becoming a Champion for Olivia's House by using your tech skills to support our mission. On May 5, using your social media contacts, drive everyone you know to your Champion page to give! It is easy to create your page and, most importantly, you get to share your loved one and our mission. It is quick, easy, and fun to do!

As an Olivia's House Champion you have an opportunity to hoist our famous Olivian Cup! If you are the highest earner on the day of the big give, your name will be permanently engraved on the Olivian Cups, which hold a special place at both grief centers. In 2022, our Olivia's House Champion was Whitney Bellomo, who raised $2,845.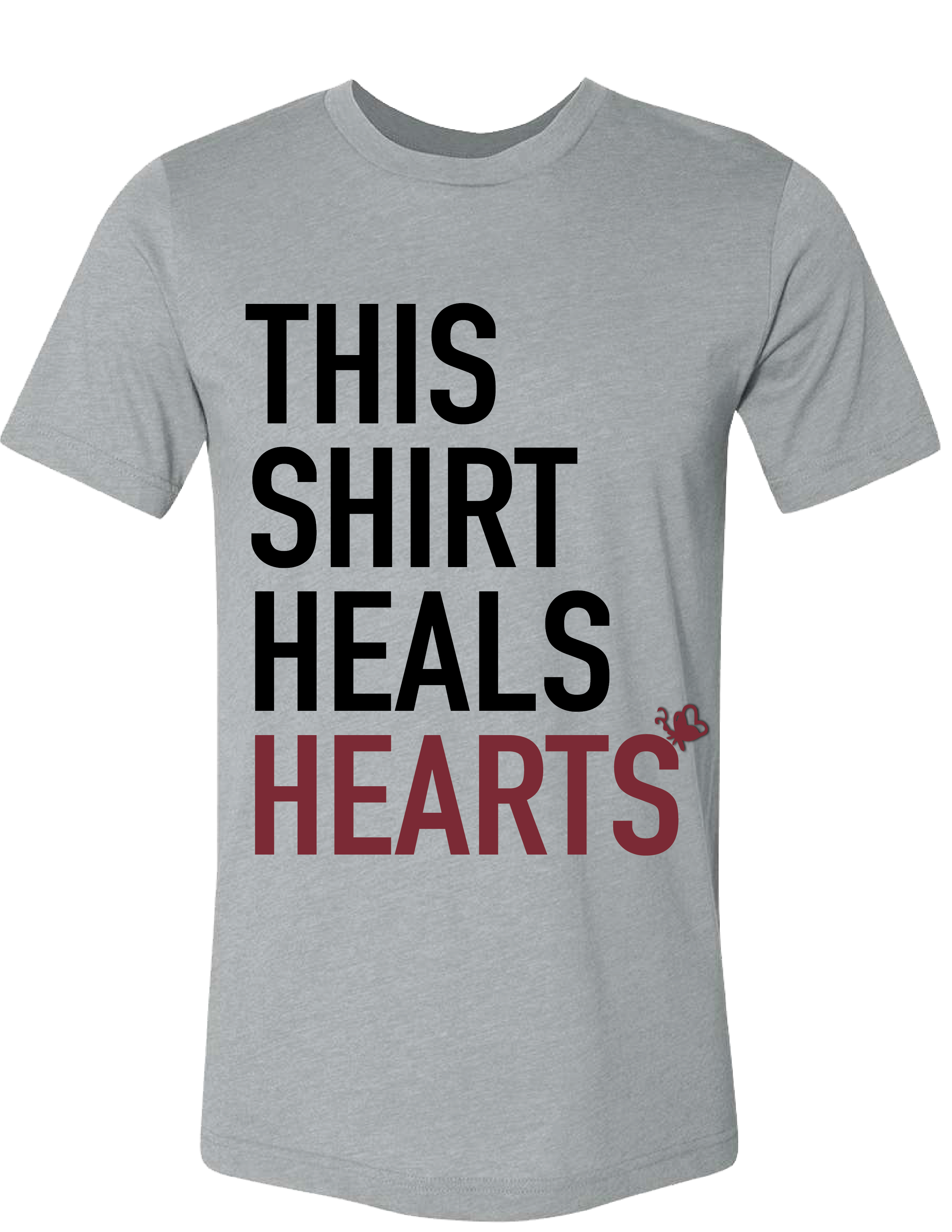 Share Your Story
If you would like to be an Olivia's House Champion, simply click "
fundraise
" on the 
Olivia's House Give Local York profile
where you can sign up to create and share your personal story on why you are choosing to be a Champion. It's fun and easy! Upload photos, videos and share your loved one with all your friends on social media and beyond with your very own link to your Champion fundraiser.
Anyone who registers as a Champion of Olivia's House and raises funds during the Big Give Day, will earn our exclusive 2023 Champions of Olivia's House t-shirt! Proceeding Give Local York, we will contact all registered Champions with sizing and delivery information.
It can be challenging to creatively raise funds on behalf of an organization. Our Give Local York 2021 Top Fundraising Champion, Whitney Bellomo, shares tips and tricks in the video below on how she was successful.
If you are considering being a Champion for Olivia's House, but unsure how to get started, Julia guides you through how she set up her Champion profile to share with her social media followers in this video. Please note that Champions can not raise funds until the day of the big give on May 5th.
Option 3: Sponsor the event
As a Matching Sponsor, your company will receive benefits that underscore the importance of your role. If you or your business are interested in becoming a Matching Sponsor for Olivia's House during Give Local York 2023, the sponsorship levels range from $500 – $5,000. Please contact Olivia's House to receive more information.
Together with our Matching Sponsors and Champions, we hope to raise over $50,000 to benefit the children of Olivia's House during the 24-hour online giving event. The best part is that all proceeds from Give Local York will benefit the programs and services of Olivia's House.  Together, we will all hold a child's heart in our hands!
Should you have any questions about the Give Local York 24-hour Day of Giving, please email our Development Director or call 717-699-1133.
Give Local York 2022 Sponsors
Conewago Enterprises – $5,000 Matching Sponsor
Yazoo Mills – $5,000 Matching Sponsor
M&T Bank – $2,500 Matching Sponsor
Benchmark Insurance and Investments – $1,000 Matching Sponsor
Garrety Glass – $1,000 Matching Sponsor
RBC Wealth Management – Denise Potter – Financial Advisor – $1,000 Matching Sponsor
Regis and Sarah Maher – $1,000 Matching Sponsor
State Farm Agent – Devon Ellis – $1,000 Matching Sponsor
State Farm Agent – Ryan California – $1,000 Matching Sponsor
State Farm Agent – Steve Horning – $1,000 Matching Sponsor
Your medICARE Solutions – $1,000 Matching Sponsor
Color Wheel Flooring America – $750 Matching Sponsor 
Adams Electric Cooperative – $500 Matching Sponsor
Ox Industries – $500 Matching Sponsor 
Republic Services – $500 Matching Sponsor 
DO it Outdoors – Advertising Sponsor