"Program Angels" are families that sponsor a night of "Hearts Can Heal" in memory of a loved one, to benefit the newly bereaved families participating in the programs. To honor our Program Angels, Olivia's House will:
Announce the name of the "Program Angel" family at the conclusion of a program evening and share the name of their loved one.
Have all "Program Angels" listed on our website.
Light a candle during our program to recognize that our "Program Angels" make the program possible for the new family members.
Recognize "Program Angels" during the balloon release at the Celebration of Life Dinner.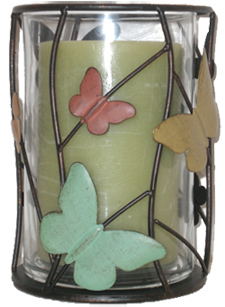 2022 Program Angels:
The Armagost Family in memory of Christoper Armagost
The Austin Family in memory of Casey Austin
The Barry Family in memory of Matthew Wright
The Bieber Family in memory of Shawn Alexandra Shatto
The Brenneman Family in memory of Trisha Jo Brenneman
The Brickner Family in memory of Sarah Myers
The Catic Family in memory of Dallas Curry
The Coppola Family in memory of Sal Coppola
The Cummins Family in memory of Amy Cummins
The Desai/Patel Family in memory of Niah Patel
The Garman Family in memory of Ann Marie Garman
The Godfrey Family in memory of Michelle Godfrey
The Hanson Family in memory of Debbie Hanson
The Henninger Family in memory of Christopher Henninger
The Keefer Family in memory of Mike Schwartzer
The LePore Family in memory of Benjamin LePore
The Levine Family in memory of Susan Levine
The McGowan/Gentry Family in memory of Robbie Gentry
The Sekeres Family in memory of Dimitrios George Skouras
The Smith Family in memory of Abby Smith
The Snyder Family in memory of Justin Snyder
The Sparler Family in memory of Zachary Frey
The Stambaugh Family in memory of Brandon Stambaugh
The Steele Family in memory of Davion Shae Steele
The Thompson Family in memory of Andy Thompson
The Weaver Family in memory of Shannon Weaver
The Wolfe Family in memory of Joshua Mottin
The Yocum Family in memory of Scott Yocum
2021 Program Angels:
The Armagost Family in memory of Christoper Armagost
The Austin Family in memory of Casey Austin
The Ayres Family in memory of Ashley Ayres
The Barry Family in memory of Matthew Wright
The Berkheimer/Steed Family in memory of George Steed
The Brenneman Family in memory of Trisha Jo Brenneman
The Catic Family in memory of Dallas Curry
The Coppola Family in memory of Sal Coppola
The Cummins Family in memory of Amy Cummins
The Fogle Family in memory of Kirby Fogle
The Harlacher Family in memory of Meisha Grady Baer
The Henninger Family in memory of Christopher Henninger
The Kolba Family in memory of Jim Kolba
The Levine Family in memory of Susan Levine
The Lucas Family in memory of Brenda Koontz
The McGowan/Gentry Family in memory of Robbie Gentry
The Mease/Parr Family in memory of Craig Parr
The Melendez Family in memory of Doug Clemens
The Orndorff Family in memory of Angie Orndorff
The Potter Family in memory of Christopher Potter
The Sanders Family in memory of Charlie Harris
The Sekeres Family in memory of Dimitrios George Skouras
The Smith Family in memory of Abby Smith
The Snyder Family in memory of Jared Snyder
The Snyder Family in memory of Justin M. Snyder
The Sokol/Johnson Family in memory of Shawn Johnson
The Stambaugh Family in memory of Brandon Stambaugh
The Stephan Family in memory of Jim Stephan
The Wellman Family in memory of Jeff Wellman
The Wildasin Family in memory of Brent Wildasin
The Wolfe Family in memory of Joshua Mottin
The Yocum Family in memory of Scott Yocum