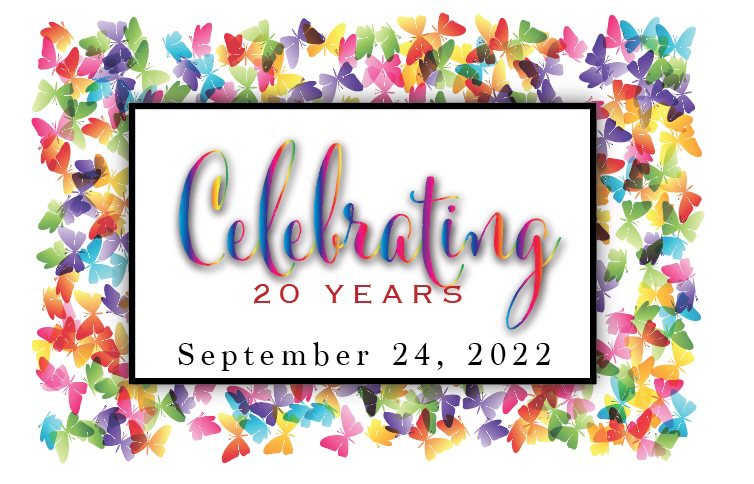 The 20th Anniversary Olivian Gala and Auction
This is a landmark year for Olivia's House: A Grief and Loss Center for Children as we celebrate twenty years of our mission's work, healing and impacting the lives of children grieving the loss of a loved one.
We hope you will join us on Saturday, September 24, 2022 for our 20th Anniversary Olivian Gala when we honor Leslie for her vision that no child need ever struggle alone in their grief! This formal affair at the Country Club of York, will feature a decadent dinner, open bar, live music, and outstanding auction items as we reunite in celebration of the children we serve, and the support that has brought us to this milestone year!
For more information on the 20th Anniversary Olivian Gala, or to be placed on the invitation list, please email or call at (717) 699-1133.
Gold Sponsors
Conewago Enterprises, Inc.
North Metal and Chemical Co.
The Wheatley-Stambaugh Family
Yazoo Mills
Silver Sponsors
A-Safe
The John Wolfe Family
Visiting Angels
Bronze Sponsors
BD Life Sciences
Dermatology Associates
Fredrick and Teresa Fogelman
Lee Fence and Outdoor
The Matthew Mayo Family
RBC Wealth Management – Denise Potter
Revelare Kitchens
State Farm Agent – Devon Ellis
State Farm Agent – Ryan California
State Farm Agent – Steve Horning
Your medICARE Solutions
Exclusive Sponsors
Bare Law Firm – Good to the Last Drop Sponsor
Bellomo and Associates – Printed Memories Sponsor
The Friedman Family – Silver Screen Sponsor
Gamlet Inc. – Retire for the Night Sponsor
Glatfelter Insurance Group – Technology Sponsor
Innovative Technologies in Print – Printing Sponsor
Members 1st Federal Credit Union – Welcoming Sponsor
PeoplesBank – Decor Sponsor
Rutter's Children's Charities – Entertainment Sponsor
The Shorb Family – Tear in Your Eye Sponsor
Traditions Bank – Traditional Toast Sponsor
Utz Quality Foods – Chips and Cheers Sponsor